SMALL BATCH ROASTED FOR OVER 30 YEARS
Ahrre's Coffee Roastery
HOLIDAY

BLEND

IS BACK!
'Tis The Season to Take
Give

...
Fresh Beans
Shipped from around the world
Small Batch Roasted
RIght here where it's sold
The Difference You'll Taste
In every single satisfying sip
STORE PICKUP INFO
Westfield & Summit Pick-Up Hours:

Monday thru Saturday: 9:00 AM to 6 PM
Sunday: 9:00 AM to 5 PM on

Ahrre's Coffee Roastery is open to walk-in customers but we still encourage you all to continue using our "STORE PICK-UP" program. It helps us manage the workload and
gets you in and out faster. This means no wait for you and no wait for the guy BEHIND you.
WESTFIELD STORE PICKUP:
To initiate your PICK-UP ORDER, please click the STORE PICKUP link. Follow the prompts to place your order. Once we receive your order, we will respond with a pick-up time. Your order will be prepared, paid-for, and ready for pick-up.

If you need to contact us, please visit our contact page. We check messages frequently. Leave a message; If you leave a number, we will call you back. Please do not call the Westfield Store to place a PICK-UP ORDER if at all possible.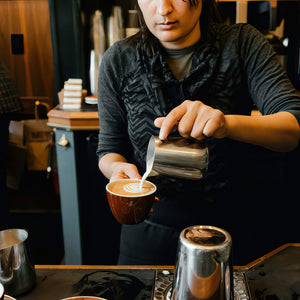 LOCATIONS & HOURS
WESTFIELD, NJ
Headquarters!
104 Elm Street, Westfield, NJ 07090
Phone: (908) 232-7977.
Mon thru Fri: 8 am to 6 pm EST
Saturdays: 9 am to 6 pm EST
Sundays: 9 am to 5 pm EST
SUMMIT, NJ
Ahrre's Coffee Roastery @ the Wine List of Summit
417 Springfield Avenue, Summit, NJ 07901
Phone: (908) 277-6565.
Mon thru Fri: 7:30 am to 6 pm EST
Saturdays: 9 am to 6 pm EST
Sundays: 9 am to 5 pm EST
CLOSED
Easter Sunday · Memorial Day · Independence Day · Labor Day · Thanksgiving Day · Christmas Day · New Years Day